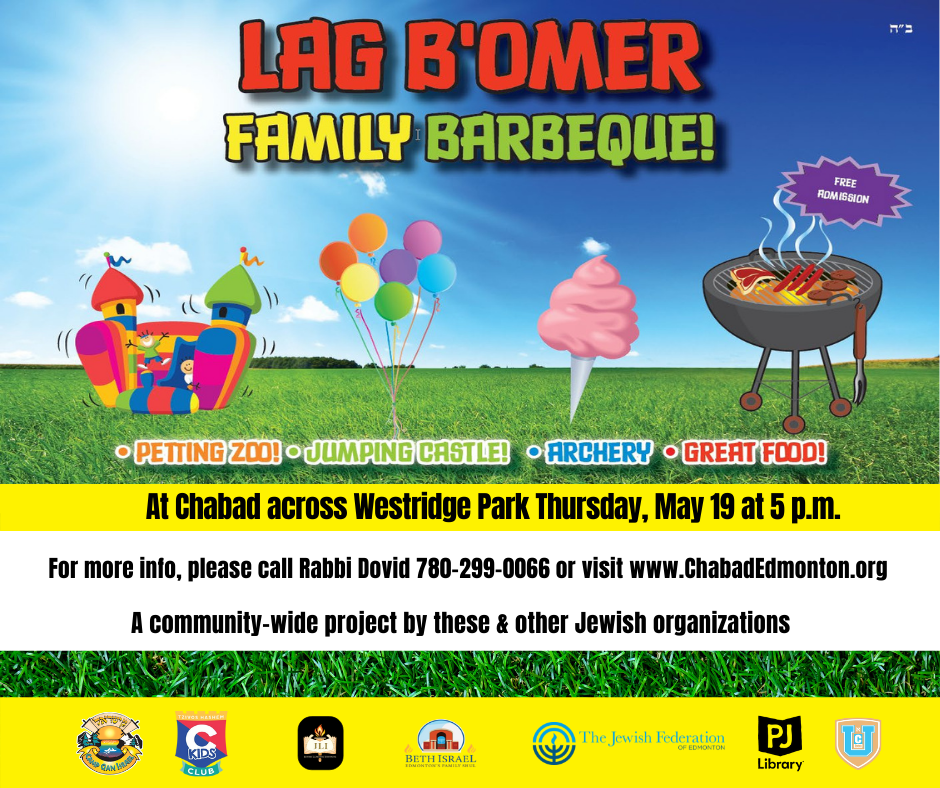 Mark your calendar for the annual Chabad Edmonton Lag B'Omer Family Barbecue! There is no entrance fee. ⁠
⁠
This fun event will be at Chabad across from Westridge Park on Thursday, May 19 at 5 p.m. Contact Rabbi Dovid for more information. Or visit their website for details.
⁠
Our PJ Library will be having a table at the barbecue. Be sure to say hi!⁠